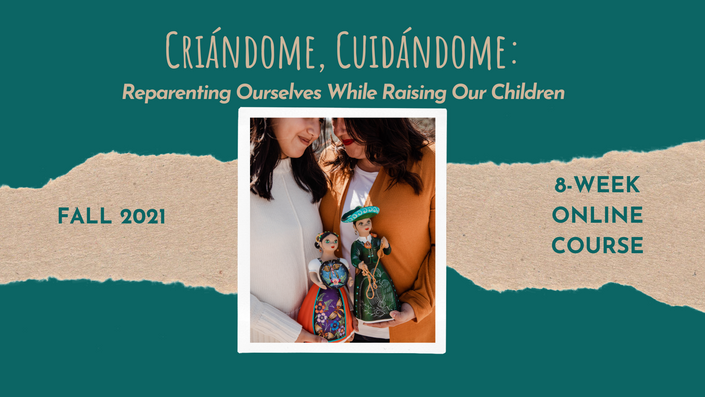 WAITLIST: Criándome, Cuidándome: Reparenting Ourselves While Raising Our Children
8-Week Course Begins Fall 2021
In this series you will learn and practice:
The fundamental pillars of Reparenting Ourselves
Practices of reparenting ourselves that help heal past and generational trauma
Active deconstructing of the cultural norms about gender and childhood impact the way we learn to handle our emotions when we're children
Self-regulation tools that soothe and strengthen our central nervous system
Engaging in community to receive empathy with some of the challenges that arise when our children's behaviors uncover our wounds
Integrating what it looks like to bond with our inner children and nurture them so that we can remain connected with and nurture our outer children
**THIS COURSE IS SELF-PACED**
However, there will be four (4) Live Integration Sessions via Zoom with Leslie. These sessions are offered as an optional upgrade to your enrollment fee. If you would like to have hands-on support and a space for Q&A, please select the ticket tier with the Live Integration Session upgrade.
What people are saying:
"The training offered validation that my feelings are normal and it's a process to re-parent myself in order to meet the needs of my child. Practicing awareness without judgement of the triggers and working towards healing as I continue to meet my child's needs." -Isabel L.
"Criándome, Cuidándome Reparenting Ourselves Workshop was just what I was needing. The pain and trauma really of being not taken care of, seen, nurtured, and more comes up for me again and again as I learn to be a m/other for my sun. I desperately needed this workshop, and Leslie is such a grounding presence as well as a wealth of knowledge and grace. Thank you, Leslie, for helping me mother myself and model for my little one what health and healing looks like." -Cristina R.
"I felt a range of emotions while attending Criandome, Cuidandome. My inner child was present. She took notes as well! I gained skills that will allow me to reparent my inner child and have more self compassion for myself y a nińa due vive en mi." - Carolina H.
"This has opened the need for therapy and inner work that has been put off and to the side in my life. It is helping me head in the right direction of what I can do, and need to do to start in the right direction towards my healing path as a parent , and inner child. Thank you." -Kendra G.
"I wanted to tell you how deeply your workshop resonated with me. The concepts you shared are loose ideas I've had bouncing around in my head for years, so hearing it all tied in together was impactful. I felt the reassurance of feeling seen and validated!" -Doris R.
Your Instructor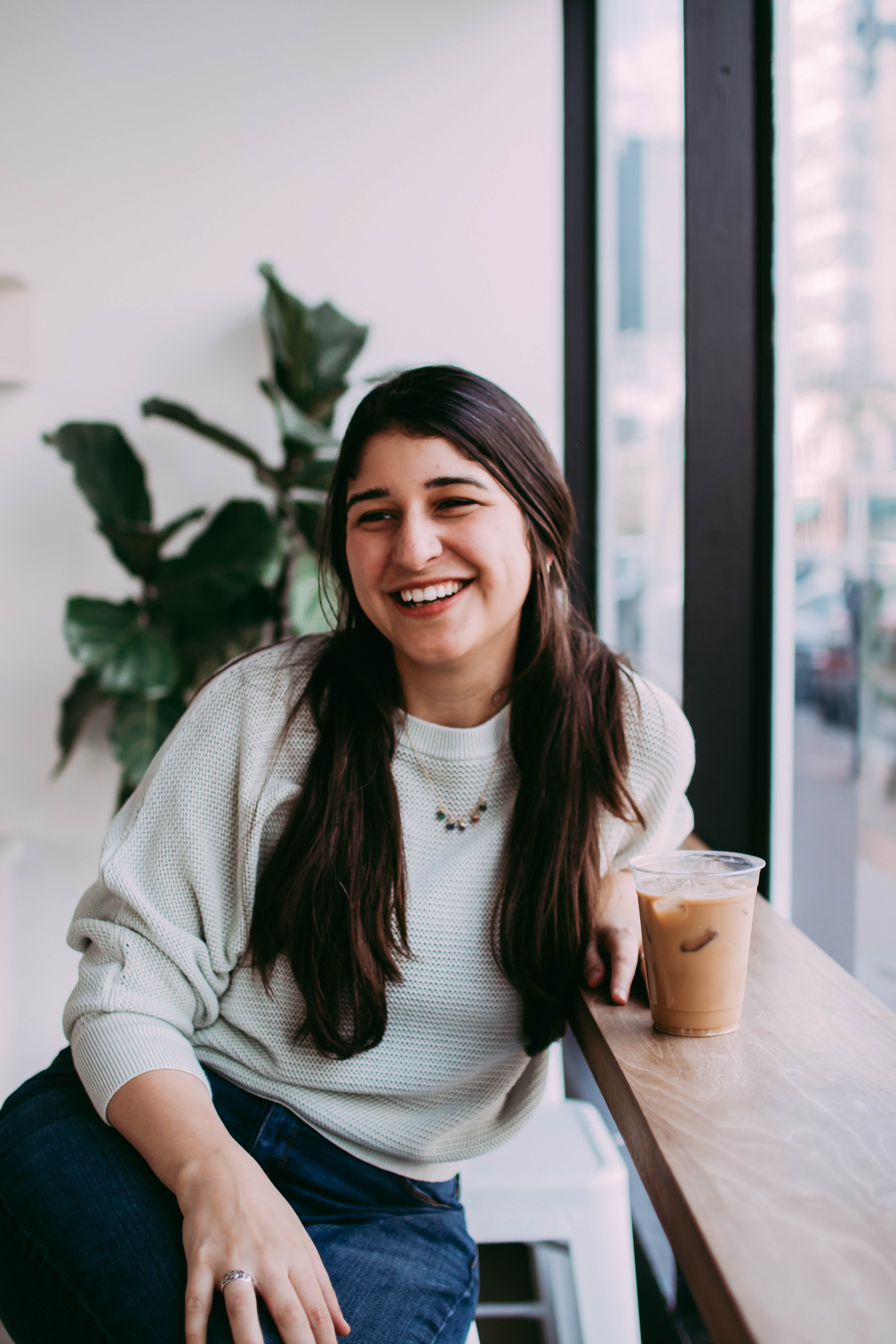 Leslie Priscilla Arreola-Hillenbrand is a first generation non-Black Chicana mother to three biracial children.

She is a descendant of Indigenous Tarahumara Rarámuri and Spanish lineages who has resided on occupied Tongva and Acjachemen land, also known as Orange County, CA, all of her life.

Leslie shares her medicine by offering coaching, workshops, support and advocacy for Latinx/Chicanx families locally, nationally, and internationally both in-person and online via the Latinx Parenting organization.

She founded this bilingual organization and movement intentionally rooted in children's rights, social and racial justice, the individual and collective practice of nonviolence and reparenting, intergenerational and ancestral healing, cultural sustenance, and the active decolonization of oppressive practices in our families.
Formerly an early childhood teacher and 1:1 behavioral coach, Leslie has worked with children and families for over 13 years. She has a dual degree in Child Development & Family Studies as well as Family Life Education from CSULB, and attended the Masters in Social Work program at Cal State Fullerton before pausing to focus on her babies and the Latinx Parenting movement.
She is trained as a facilitator in various parent education curricula including Trauma-Informed Nonviolent Parenting, Positive Discipline, Supporting Fatherhood Involvement (SFI), Community Parent Education (C.O.P.E) and others. She has facilitated groups in both Spanish and English for hundreds of parents in schools, transitional homes, teen shelters, drug rehabilitation centers, and family resource centers throughout Orange County, CA.
Over the years, Leslie has long worked within mental health agencies in positions serving as Interim Director of Parent Education for the Child Abuse Prevention Center in Orange County, Youth & Professional Programs Manager for NAMI Orange County, and as a Consultant for the Dads Matter Program of Children's Bureau.
Frequently Asked Questions
When does the course start and finish?
The course begins on Fall 2021 (Date will be announced to Waitlist members first). The modules will be accessible every Sunday for 8 weeks! It is a self-paced online course but it is encouraged you begin on the start day and begin absorbing the information with your cohort.
How long do I have access to the course?
After enrolling, you have access to this course for 12 weeks (three months total)- across any and all devices you own.