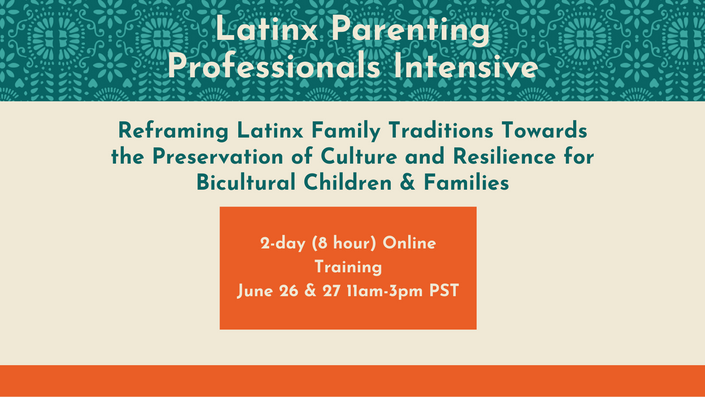 Professionals Intensive Training
Reframing Latinx Family Traditions Towards the Preservation of Culture and Resilience for Bicultural Children & Families
Enroll in Course
In this 2-day, 8 hour training, service professionals and care providers will learn tools rooted in social justice, healing centered engagement and cultural sustenance and valuable new skills for supporting Latinx parents and children in your practice.
From the interpersonal to the systemic, there is a concern that increasing numbers of Latinx families are not receiving culturally sustaining services that take into account their specific needs and histories. This can create additional stress and evidence is mounting that when stress is high for either the child or the parent, real support and understanding is needed for both. But it's not always easy to contextualize families while supporting them with actionable information and help in a therapeutic or childcare setting so that parents and children can thrive.
Join us for an eight hour comprehensive training developed by Latinx Parenting, designed for therapists, social workers, early childhood educators, childcare providers, clergy, and medical professionals who serve and care about Latinx families. This training will be a thorough discourse of the present well-being of an ever-expanding and evolving Latinx family demographic within this country: Latin American origin families.
These include immigrant parents, first and second generation U.S. born Latinx self-identified parents, and their children. We will uncover consistent themes in the research such as intergenerational Latinx parenting practices and how these are affected by cultural values and traditional social constructs.
Discussed will be how those values may very well be used as protective agents against acculturative stress and therein a range of social-emotional adjustment outcomes for both parents and their children.
We will take a look at implications for therapists, teachers, family educators and other practitioners and the importance of strength-based and culturally sustaining adaptations towards Latinx self-actualization and thriving rooted in social justice and nonviolence. Participants in this workshop will come away with a holistic understanding of Latinx cultural and environmental circumstances pertaining to their unique parenting styles and intergenerational experiences and how to implement strategies with families that honor and sustain their cultural values respectfully.
There will be a review and discussion of Trauma Informed Care and Healing Centered engagement and its relevance to supporting Latinx communities in mental health and within family dynamics. An overview of historical oppression and its significance to Latinx communities will be presented including healing practices that are person-centered, trauma-informed, and strengths-based.
You must attend live in order to receive a certificate. Course completeion certificates will be issued at the end of the course. CEU credit availability is pending application approval. You will receive a companion workbook and all presentation materials.
Latinx Therapy is approved by the California Association of Marriage and Family Therapists to sponsor continuing education for LMFTs, LCSWs, LEPs and LPCCs . Latinx Therapy maintains responsibility for this program/course and its content.
Measurable Learning Objectives
Recognize 5 cultural and environmental circumstances that influence the Latinx parent's behavior and intergenerational experiences (clinical)
Identify 3 core strengths in Latinx parenting practices that preserve family values and connection (clinical)
Discuss 2 main culturally relevant, ethical considerations for supporting Latinx parents in shifting their perspectives on child-raising (ethical)
Explore 3 assessment tools for assessing Latinx parenting practices in relation to abuse and child welfare allegations (clinical)
Course meets the qualifications for 8 hours of continuing education credit for LMFTs, LCSWs, LPCCs, and/or LEPs as required by the California Board of Behavioral Sciences.
Accomodations for special needs can be requested at [email protected]
For questions, concerns, or to report a grievance, please email [email protected]
Your Instructor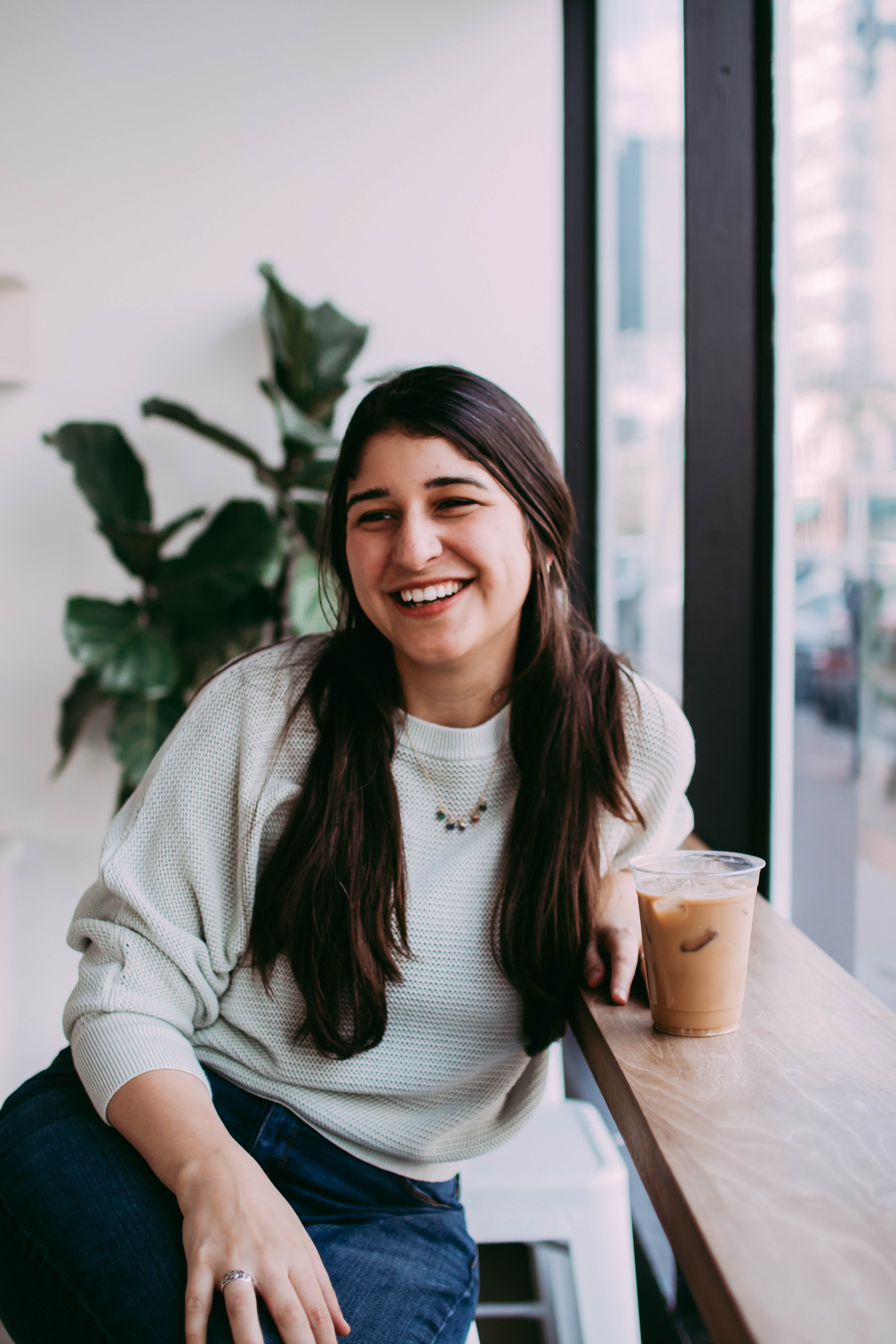 Leslie Priscilla Arreola-Hillenbrand is a first generation non-Black Chicana mother to three biracial children.

She is a descendant of Indigenous Tarahumara Rarámuri and Spanish lineages who has resided on occupied Tongva and Acjachemen land, also known as Orange County, CA, all of her life.

Leslie shares her medicine by offering coaching, workshops, support and advocacy for Latinx/Chicanx families locally, nationally, and internationally both in-person and online via the Latinx Parenting organization.

She founded this bilingual organization and movement intentionally rooted in children's rights, social and racial justice, the individual and collective practice of nonviolence and reparenting, intergenerational and ancestral healing, cultural sustenance, and the active decolonization of oppressive practices in our families.
Formerly an early childhood teacher and 1:1 behavioral coach, Leslie has worked with children and families for over 13 years. She has a dual degree in Child Development & Family Studies as well as Family Life Education from CSULB, and attended the Masters in Social Work program at Cal State Fullerton before pausing to focus on her babies and the Latinx Parenting movement.
She is trained as a facilitator in various parent education curricula including Trauma-Informed Nonviolent Parenting, Positive Discipline, Supporting Fatherhood Involvement (SFI), Community Parent Education (C.O.P.E) and others. She has facilitated groups in both Spanish and English for hundreds of parents in schools, transitional homes, teen shelters, drug rehabilitation centers, and family resource centers throughout Orange County, CA.
Over the years, Leslie has long worked within mental health agencies in positions serving as Interim Director of Parent Education for the Child Abuse Prevention Center in Orange County, Youth & Professional Programs Manager for NAMI Orange County, and as a Consultant for the Dads Matter Program of Children's Bureau.
Frequently Asked Questions
When does the course start and finish?
This workshop takes place over the course of two days on June 26 & 27, 2021 via Zoom. You must attend live to receive CEU credits.